Developed by horse owners
Here at INOL Equine our goal is to revolutionise equine cleaning and offer equestrians a solution to all their equine cleaning problems and needs. Our passion for the industry is totally unparalleled and with that in mind we began to create our brand and make our vision come to life.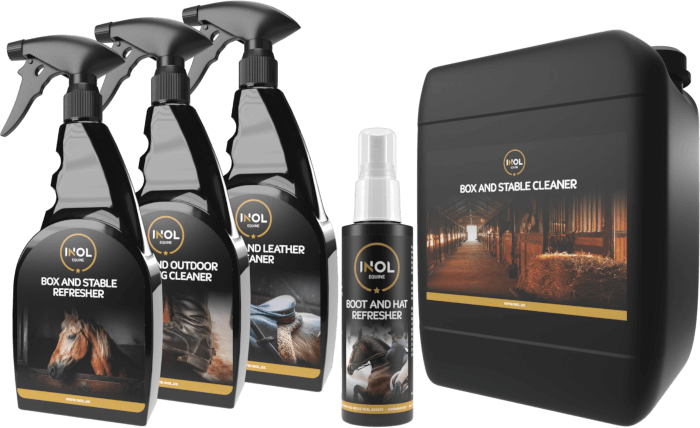 As horse owners we appreciate how important time in the saddle can be and understand the investments horse owners must make to enjoy the sport…who says one saddle and bridle is enough?! Not to mention the transport needed of course, to chauffeur our four legged friends around.
As much as we love taking care of our saddles, bridles, boots and our horse transport, with everyday life getting in the way, we found it was difficult to regularly maintain our equipment. Initially, it seemed a chore to even find products that were multiuse and would get the stubborn grease marks from leather work but could be used on anything. There appeared to be a gap in the market, no equine brand that spoke to all elements of owning a horse and all that comes with it…INOL was born!
The support we have had so far has been heart warming and so satisfying, given that we have been part of the industry as riders and owners for many years.
We're sure you'll love our products as much as we do!
To find out more please visit our INOL Equine website