Have you always wanted to buy a horse and been worried about the cost?
Don't let this be the reason that you don't buy a horse.
We can offer for you to purchase a horse on finance, meaning you can spread the final price of the horse over a period of time, splitting the cost and making the decision easier for you.
Sussex Asset Finance are available to help you finance your next horse with a loan of up to £25,000 on offer and this can be paid off over a period of up to 7 years so that you can enjoy all of the benefits of having a horse without the stress of money.
Everyone has different passions when it comes to horses, this could be show jumping or dressage, the list is endless but we can help all different interests and passions, all you need to do is contact us by the details that are provided below and we will be able to discuss what the best option for you is and ensure you are happy with your plan.
Finding the right horse is so important and we understand this as we are horse owners ourselves, this means we are talking from experience and understand the struggle. This is why we want to make the financial side for you hassle free and seamless through the different stages. All you need to do is decide how much you would like to fund and then we can decide on a principle for the finance. A credit line will then be set up for you (subject to status). This means:
• You can go horse hunting knowing you have the funds in place ready to purchase
• You can buy from a private sale or horse dealer, UK or abroad
• You'll know exactly what your monthly repayments will be
Our financial support doesn't stop there and we offer financial services for horseboxes, so if you are interested in buying a horsebox which can be either new or used and think that the best option for you is to pay over a prolonged period of time then that is where we come in to help and support you. The horsebox that you want to purchase can be from a dealer or a private individual, it is completely up to you, find your ideal horsebox and we can help with the rest.
Our knowledge of this subject is large and we would like to share our knowledge and information with you, all you need to do is ask and we are happy to help and answer any of your questions, our contact information is shown below:
Call us now on 01444 246000 or visit our website www.sussexassetfinance.co.uk
Email: enquiries@safin.uk.com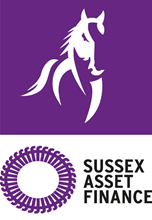 Instagram: https:/www.instagram.com/sussexassetfinance/