A few years ago, I lost my first mare and never thought I would connect with another horse in the same way. When I felt I was ready to get back in the saddle again I had:
Too many work commitments
Not enough time to commit to being an owner again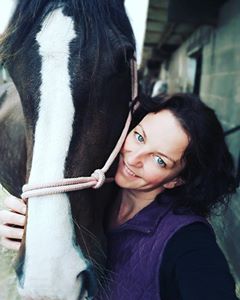 …That's when I saw that Farah was available for part loan.
Although there is still a lot of commitment to loaning her, the pros hugely outweigh the cons.
My favourite things are being able to ride a number of times each week, as well as gaining the experience of caring for a horse again. The duties such as feeding, mucking out, turning out and changing rugs on the 3 days I have her all make a great bonding experience.
Farah is also loving the extra attention and her owner is enjoying more time with her family. Everyone is happy.

I would recommend part loaning a horse to anyone that is just getting into horse riding, if you just want to gain experience or are even looking to socialise with people with the same interests as yourself.
Author: Emma Roycroft