Equestrian Life Magazine recently interviewed rising photography star Megan Higginson to gain insight in to what it takes to become an equestrian photographer. Many riders dream of an event photographer capturing the perfect winning moment in the competition ring, and some horse owners treasure precious images from individual photo shoots taken at the yard. A photographer has the ability to capture and celebrate an intimate bond between horse and human.
In this interview, Megan shares her photography career journey so far…
When did you first acknowledge your passion and skill for photography?
"I can't remember the exact age I started to take pictures but I do have fond memories of using my brother's Nikon camera when I was younger. I guess he acted as a spur to my progression in the photography world. I have grown up with horses and enjoyed taking photos of my friends with their horses. I developed my practice when working at events for Martha Lily Photography. Since then, I have been determined to explore new projects and broaden my skills specifically as an equestrian photographer."
What advice would you give to anyone wanting to pursue equestrian photography as a career?
"It has taken me a few years to find my niche as well as my confidence. It's a hard industry to be recognised in and you need to be resilient, passionate and hardworking if you are to succeed. It's not only how you represent your style to the public- but also you need to be media aware as well as technology savvy in order to successfully launch a business. Marketing on social media, although free, is time consuming. I'm still getting used to that! The industry is flooded and competitive – there are lots of quality photographers competing for business or recognition; therefore, it is imperative to represent your unique style in every picture you shoot and share.
I photograph with a Nikon D700 camera. I have 2 lenses (a Nikon 70-200 and also a 50mm). I tend to use my 50mm for dark room images. Equipment is expensive to purchase but you have to see it as an investment. The same applies for editing software. My motto is, 'Invest to progress'; however, I still have days where I cringe at my bank statements!"
Have you any special photography memories that you could share? Have you ever worked with any famous brands, iconic horses or professional riders?
"I have been employed by Synovium UK to photograph content for their marketing campaigns, labels and advertisements. Founder, Vicky Hipkins, invited me to experiment when taking photos of her sponsored riders. I get a real buzz and feel inspired when working with clients who are on the same wavelength as me. Most recently, I traveled to North Yorkshire to photograph Synovium's full range of products. Sponsored rider, Samantha Osborne, brought Synovium Star, Kornetto, and her showjumping gelding, Hubert 2nd. We had such fun using the fantastic facilities, including a water jump. I am currently editing the images for the brand to use in future. I get excited when I can see an image like that in a photo. I can get carried away for hours perfecting it."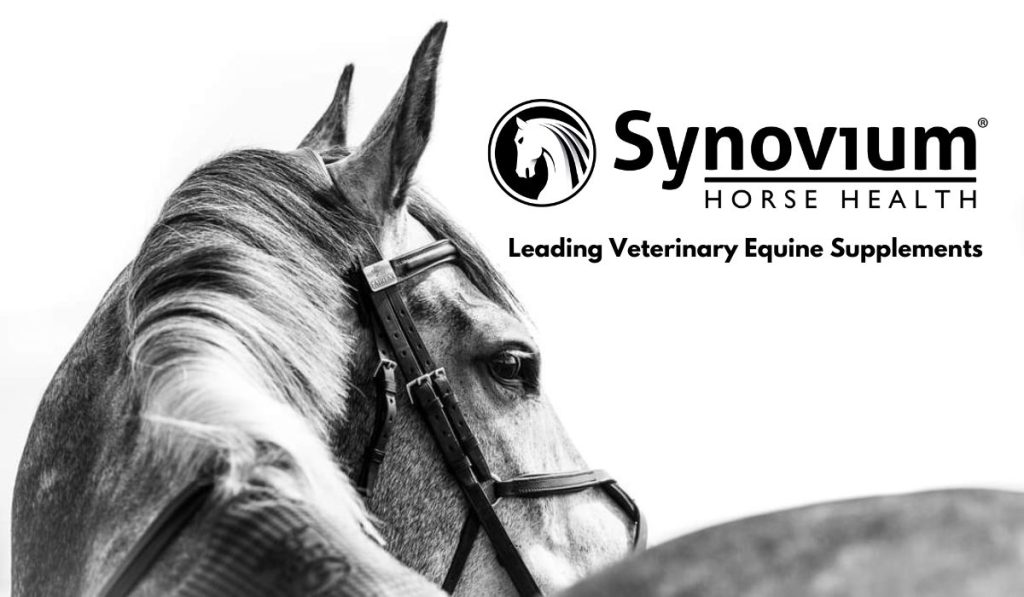 What are your aims for the future? Have you got any interesting pre-planned appointments scheduled on your photography calendar?
"I am in the middle of building a website and creating a business logo to reflect my equestrian and business values and ethos.
I would love to break further into the editorial side of the industry and create special images with a whole lot of soul and quirk!
I really enjoy working with equestrian brands and one to one with horse lovers for personalised photography packages. I am keen to grow my client list throughout the remainder of 2022. My diary is open for 2023 bookings."
What are the key ingredients of a special photo and what do you believe makes your style unique from other equestrian photographers?
"I like to capture the raw and natural emotion that is there in front of me. The quirky moments are rarely captured without what I call the "empath eye". Photos are memories, and with those memories comes emotion. I believe each photo should capture that specific feeling and hold it there forever. Photography isn't just clicking a camera button; it's freezing that memory and that emotion within the captured image. When editing a photo, photographers have the chance to enhance this further.
I believe that horses are a mirror image of their humans. If you can capture that bond and that love, it's simply magical! I get giddy when I can feel it with them! You'll see that on social media I link my photos with quotes, often from my favourite poems. I feel privileged to share my passion and celebrate the arts, like literature, when releasing my work to the public."
Which photographers inspire you?
"I am a huge fan of 'Something from the Hart'. Her creativity astounds me! Her work captures deep emotions and feelings.
Secondly, I like to follow PB Artworks. (Phil) is a phenomenal wedding photographer. He produces edgy images that just burst with emotion, which in my opinion is exactly what you want to see in wedding photography. My equestrian work is influenced by the darker and edgier images that Phil creates.
Finally, Equuis Photography, quite often seen at Newmarket, boasts very special images. Both the movement and timing of the photos are impressive – especially when the sunset is captured, or dark room imagery is applied. They are simply stunning photos!"
What does a typical day in the life of a photographer look like? Can you share what goes on behind the scenes?
"On a typical day, if I get time, I usually research the shoot location. Most of the time I trust my eye and go with the flow at the venue. Upon arrival, I prioritise communicating with my client. We tend to have a good laugh and share pony stories before getting underway with the photography. This helps relax both parties, which is essential for natural images. I'm less keen on forced and artificial looking images. I think it is crucial to listen and understand what the client wants, and what they envisage. It is my responsibility to try to fulfil this within my work. I wish for every experience behind the lens to be a positive one- whether it be the outcome of the photograph or continuing to learn. I prefer to take a lot of images because I like variety and to open my options when editing or selecting the most successful images. I tend to send a couple of photos to a client within the first few days of taking them. This allows me to assess which images they are attracted to but also bridges the suspense gap as they wait for the final collection to arrive. This can take me up to 2-3 weeks to complete."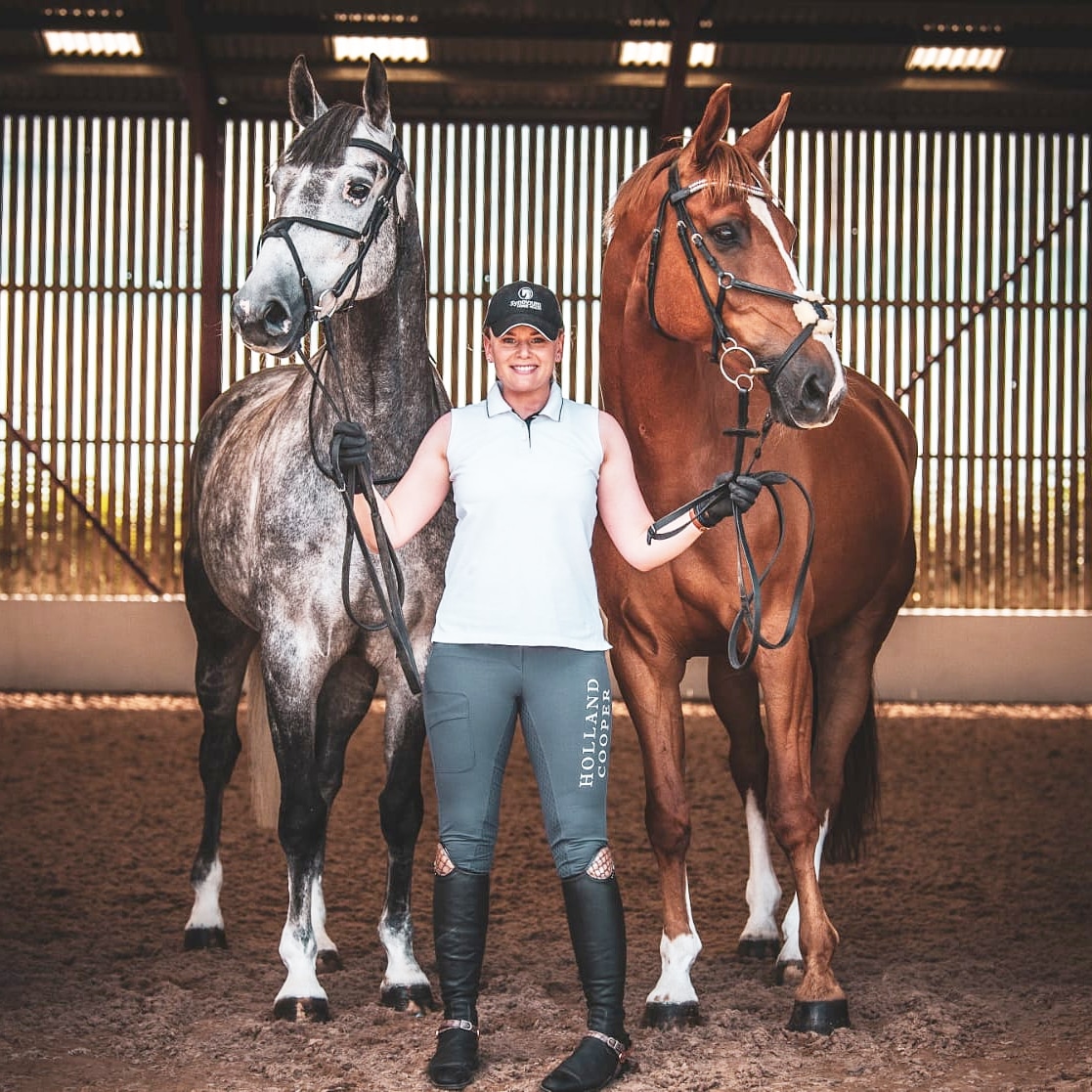 To book Meg for a personal or a commercial project, contact:
07487633087