The Forageplus™ approach is based on the forage your horse eats. We can advise you on how to match the feed your horse eats to the forage eaten. We pride ourselves on excellent service using the latest equine nutrition knowledge and scientific forage analysis to test grass, hay, haylage water and soil.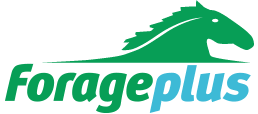 Our service to our customers is founded on a passion for the whole horse. We care about every horse and every horse owner and have a commitment to sharing our learning journey and our knowledge with all equine owners so that they can choose the best possible care for their horses.
No matter what you do with your horse we are here to care about you, support you, teach you, search for you and help you find the path to a healthy, robust horse with whom you will share and enjoy many years of fun, success and happiness.
We are here to make a difference to horses and their owners around the world because every horse matters to us.